Invention bagged four patents and could potentially make microprocessor chips work 1,000 times faster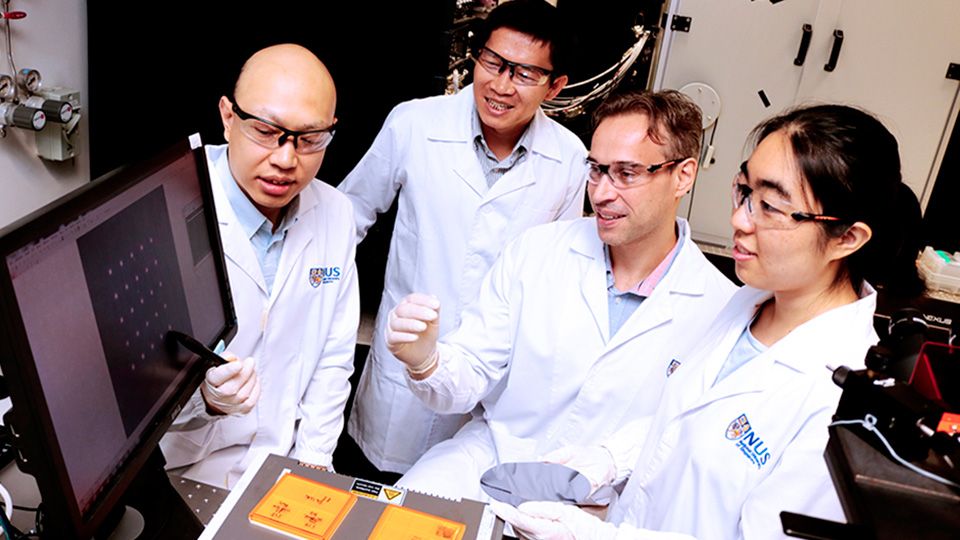 Advancement in nanoelectronics, which is the use of nanotechnology in electronic components, has been fueled by the ever-increasing need to shrink the size of electronic devices in a bid to produce smaller, faster and smarter gadgets such as computers, memory storage devices, displays and medical diagnostic tools.
While most advanced electronic devices are powered by photonics – which involves the use of photons to transmit information – photonic elements are usually large in size and this greatly limits their use in many advanced nanoelectronics systems.
Plasmons, which are waves of electrons that move along the surface of a metal after it is struck by photons, holds great promise for disruptive technologies in nanoelectronics. They are comparable to photons in terms of speed (they also travel with the speed of light), and they are much smaller. This unique property of plasmons makes them ideal for integration with nanoelectronics.