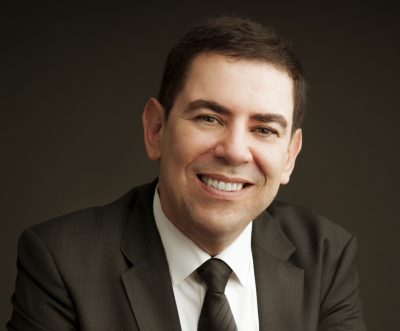 Thirteen NUS researchers have been named among the world's most highly cited, based on Clarivate Analytics' 2017 Highly Cited Researchers report released on 15 November. This is also the fourth consecutive year NUS has fielded the most number of highly cited researchers among research institutions in Singapore.
Clarivate Analytics' citation analysis has shown that these researchers consistently win peer approval from around the globe for their remarkable research in their respective fields, including chemistry, computer science, engineering, materials science, mathematics, physics, psychology and social sciences.  This was determined by the extent their papers have supported, influenced, inspired and challenged other researchers internationally.
Professor Ho Teck Hua, NUS Deputy President (Research & Technology) and Tan Chin Tuan Centennial Professor, said that the University is proud of the achievements of the 13 NUS researchers that have helped raise Singapore's global standing in research excellence, adding that it is a strong recognition of the University's broad base of research capabilities.
The 2017 Highly Cited Researchers report is based on research papers published and cited over an 11-year period between 2005 and 2015. This year's report lists some 3,300 researchers from 900 institutions, who have published over 130,000 highly-cited papers between them. The accolade points to the researchers' leadership in solving the world's biggest challenges.
The 13 highly cited NUS researchers are:
Professor Antonio Castro Neto, Centre for Advanced 2D Materials & NUS Physics
Professor Eric A Finkelstein, Duke-NUS Medical School
Professor Ge Shuzhi Sam, NUS Electrical and Computer Engineering
Professor Lee Jim Yang, NUS Chemical and Biomolecular Engineering
Professor Lim Teng Joon, NUS Electrical and Computer Engineering
Associate Professor Lin Hsin, NUS Physics
Professor Liu Bin, NUS Chemical and Biomolecular Engineering
Professor Liu Xiaogang, NUS Chemistry
Professor Augustus John Rush, Duke-NUS Medical School
Professor Seeram Ramakrishna, NUS Mechanical Engineering
Professor Shen Zuowei, NUS Mathematics
Professor Vlatko Vedral, Centre for Quantum Technologies
Associate Professor Zhang Rui, NUS Electrical and Computer Engineering
Source: http://news.nus.edu.sg/highlights/worlds-most-impactful-researchers