Centre for Advanced 2D Materials (CA2DM) is delighted to recognise the great achievement in Occupational Health and Safety through KPIs review conducted by NUS senior management on September 2019.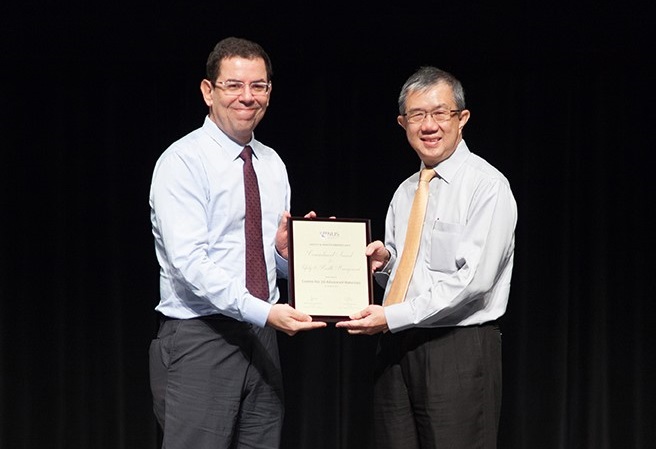 This achievement is a testament to everyone on their continued dedication and commitment to ensure health and safety in all of CA2DM research facilities. Awarded with 'Commitment Award', CA2DM established and implemented Occupational Health & Safety Management System (OHSMS); as accordance to OHSAS 18001 and Singapore Standard SS 506 in Year 2016.
These achievements represent CA2DM's beliefs on the use of best practices and reaffirm its commitment on ensuring compliance to regulations and providing a safe environment for staff, students, researchers and collaborators at all times. CA2DM adopts a holistic approach towards Occupational Health and Safety. Continuous support and collaboration efforts between individual and leadership is the key to achieving these excellence.
"CA2DM has come a long way for Health & Safety and we are most glade to achieve a level of recognition from our management. We will continue to strive for higher levels and it will always be a journey for us."
– Mr. Ang Han Siong, Senior Associate Director of CA2DM
"Managing and obtaining an excellent occupational health and safety results in a complex and ever changing environment filled with extraordinary multicultural mix of researchers; this is a milestone of enormous value!"
– Mr. Liaw Jinle (Zinc), Lead of Occupational Health & Safety at CA2DM